Dr. Matthew Hamilton
I love serving people, helping them get their health and life back.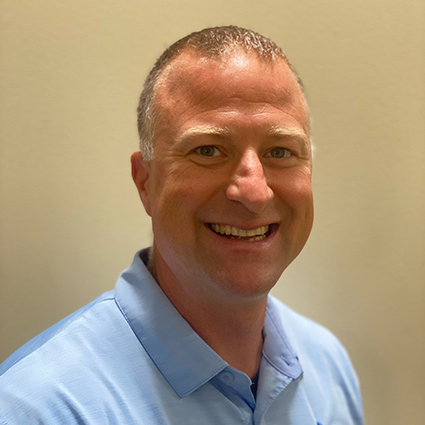 Since the age of 13, Dr. Matt knew he wanted to be a chiropractor. He has always been athletic. During basketball, he went up for a layup and got undercut. A hit to the small of his back left everyone worried that he'd fractured his spine or pelvis. Unable to stand up straight, let alone play, he wasn't sure what to do. One of Dr. Matt's best friends was a lifelong chiropractic patient and suggested Dr. Matt see the chiropractor.
The chiropractor did an analysis, took X-rays and adjusted Dr. Matt. Afterward, the pain was gone and he could immediately return to school and playing basketball. The same year, he wrote a term paper about an occupation and chose chiropractic.
Understanding the Power of Chiropractic
Before the basketball injury, Dr. Matt was an "allergy kid." He would get nosebleeds, sinus problems, bloodshot eyes and trouble breathing, worsening every spring and fall. When spring rolled around that year, he went to the internist for the regular allergy shot and inhaler he got twice a year. The internist said, however, that Dr. Matt wasn't showing any allergy markers.
The only thing that had changed? Getting under chiropractic care. The internist said Dr. Matt wouldn't need to see him again. When Dr. Matt returned to the chiropractor, the chiropractor explained that the body could express its greatest function with chiropractic, which clicked all the pieces together for Dr. Matt. From that time on, he hasn't dealt with allergies again. He's also been spreading the chiropractic message since then, so loudly that even his two older brothers became chiropractors.
Education, Training and Affiliations
Dr. Matt's undergraduate training was completed at Baldwin-Wallace College. Then, it was onto Palmer College of Chiropractic, where he graduated in 2005 with a Doctor of Chiropractic.
The additional qualifications Dr. Matt holds include being a Certified Chiropractic Wellness Practitioner, extensive pediatric training and a certification in the Webster Technique. He is a member of the International Referral Network, Integrity Management, the chamber of commerce and the Ohio State Chiropractic Association.
OUR SERVICES
Family Is Life
Dr. Matt is married to his wife Rae. They have four sons: Owen, Liam, Aiden, and Gavin, and two dogs, an Alaskan Malamute and a Belgian Malinois. Their life is full of being active and spending time together. They love to go surfing, heading to Maui where Dr. Matt and Rae were married years ago each year to hit the waves. Their family are Buckeyes through and through and hold season tickets for Ohio State football.
Flexible Appointment Times
We're open late and have Saturday hours. Contact Maximum Potential Chiropractic today!

Dr. Matthew Hamilton | Maximum Potential Chiropractic